Adults Kung Fu
If you have been thinking about Martial arts for a while now, then the adult Kung fu classes in Maidstone are tailored to meet your needs. Whether you have been thinking about Mixed Martial Arts, Karate, Tae Kwon Do or any other style, the UK Kung Fu School has been running classes for over twenty years and can help you develop your skills accordingly.
If you want to:
Learn a form of self defence that is simple and practical
Learn a traditional and complete Chinese martial art system
Increase your stamina, endurance and concentration
Develop improved flexibility and strength
Lose weight and tone up
Join a club that is friendly
Develop improved self-confidence
Find a fun and relaxing method of stress relief
Gain an improvement in your overall wellbeing
Be in a class which is safe and know your instructors continue to train and focus on thier development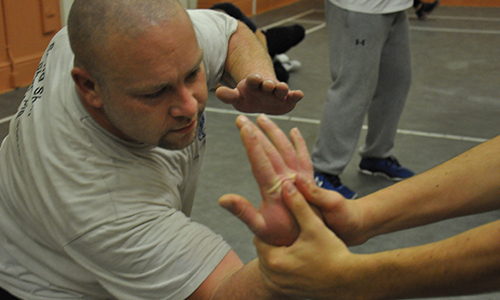 ---
The UK Kung Fu School in Maidstone, Kent is ideal for you. We have a rich heritage of teaching than encompasses many aspects of Mixed Martial Arts today as well as combining this with the traditional feel of this ancient art.
The adult classes are suited for anyone over 16 and offers a complete system of martial arts and kung fu from basic punching and kicking to advance techniques. We have a full grading system taking the student from beginner to advanced. All the classes are taught in a relaxed and friendly atmosphere, with a mix of students of all ages and from different walks of life.
The instructing staff are fully qualified, professional, friendly and approachable to assist you in getting the best from the classes so you develop in an all rounded martial artist. So if you are thinking about an effective self defence system, a new way to get fit, or to pick up a new hobby, we can help you achieve your goals.
So why not book yourself in for our free, no-obligation trial lessons?
Thursday Evening
ADULT KUNG FU CLASSES 6:30pm - 8:30pm (16yrs+)
Please contact Neil to discuss booking your place on 07980945378